ABOUT TELAMON CORPORATION (PROJECT DEVELOPER)


Telamon Corporation's goal is to simplify business. We specialize in solutions for telecommunication networks, business process outsourcing, energy management, industrial assembly, and telehealth services. Based in Carmel, Indiana, we operate in thirteen locations – ten domestic and three international. Telamon, the Greek word for "support", is uniquely positioned as a minority-owned company. We continuously exceed customer expectations and standards and have been recognized globally through numerous awards and certifications. For more information, please visit our website at www.telamon.com.
ABOUT JOHNSON MELLOH SOLUTIONS (PROJECT DEVELOPER & PHASE IIB OWNER)


Formed in response to the growing need of an energy services company that can self-perform, Johnson Melloh Solutions focuses on energy conservation services and general contracting for customer classes, ranging from residential renewable energy offerings to energy savings contracting for school systems to large-scale industrial energy plant management and service. JMS develops a holistic evaluation of their customers' energy infrastructure and then has the wherewithal to implement the ideas. We at JMS stand ready to address all of the energy demands our clients may face. For more information, please visit our website at www.johnsonmellohsolutions.com.
ABOUT THE INDIANAPOLIS INTERNATIONAL AIRPORT AUTHORITY (LAND OWNER)


Established as a municipal corporation by the General Assembly in 1962, the Indianapolis Airport Authority (IAA) owns, develops, and operates six airports in the Indianapolis metropolitan area. In addition to Indianapolis International Airport, they include: Downtown Heliport, Eagle Creek Airpark, Hendricks County Airport–Gordon Graham Field, Indianapolis Regional Airport, and the Metropolitan Airport. For additional information, visit www.indianapolisairport.com.
ABOUT INDIANAPOLIS POWER & LIGHT COMPANY (UTILITY)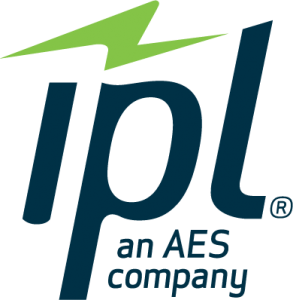 Indianapolis Power & Light Company provides retail electric service to more than 470,000 residential, commercial and industrial customers in Indianapolis, as well as portions of other Central Indiana communities surrounding Marion County. During its long history, IPL has supplied its customers with some of the lowest-cost, most reliable power in the country. For more information about the company, please visit www.IPLpower.com.
ABOUT GENERAL ENERGY SOLUTIONS (PHASE I OWNER)


The GES philosophy is founded in a belief of environmental stewardship and sustainable growth. GES is customer-focused and responsive to change, balanced by a clear understanding that value and quality guides our decision-making. For more information about the company, please visit www.gesyw.com.
ABOUT WGL ENERGY (PHASE IIA OWNER)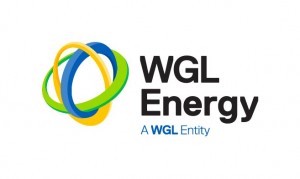 WGL Energy is a leader in efficient and environmentally-friendly energy solutions for customers across the United States, provided by WGL Energy Services and WGL Energy Systems. We deliver a full ecosystem of energy offerings including natural gas, electricity, green power, carbon reduction, distributed generation and energy efficiency management. Our calling is to make energy surprisingly easy. To learn more, visit us at http://www.wglenergy.com.
ABOUT BALL STATE UNIVERSITY (EDUCATION PARTNER)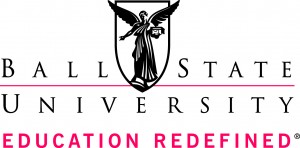 Ball State University is one of the first 12 universities in the U.S. to sign-on to the American College and University Presidents Climate Commitment (ACUPCC); one of 39 universities to achieve a Gold Rating from the Sustainability Tracking Assessment and Rating System (STARS); and the first university in the world to receive the International Sustainable Campus Network (ISCN) Award for Sustainability Integration. It continues to seek partners to work with its students and faculty to advance the social, environmental and economic sustainability of Indiana. For additional information, visit www.bsu.edu/sustainability.
ABOUT CENERGY POWER (CONTRACTOR)


Cenergy Power is a fully integrated solar EPC company  tasked with the design, engineering and construction of the IND Solar Farm. Cenergy Power is a solar developer and installer for agricultural, commercial, industrial and utility scale markets. Cenergy's mission is to aggressively drive the cost of solar power downward while maintaining first-class quality and service. For more information, visit www.cenergypower.com.
ABOUT SHARP BUSINESS SYSTEMS (PANELS)

Sharp Business Systems (SBS) is a direct sales division of Sharp Electronics Corporation. Our SBS branches throughout the U.S. combine the resources of a multi-billion dollar corporation and the value of local representation with local management and community relationships. Our experienced business technology specialists evaluate your current technology environment and document workflow to help improve your company's efficiency, security and bottom-line through our best-in-class products, solutions and support. For more information, please visit  http://in.sharp-sbs.com.
ABOUT SOLECTRICA RENEWABLES (INVERTERS)


Solectria Renewables, LLC is a leading U.S.-based grid-tied photovoltaic inverter manufacturer. We offer residential, commercial and utility-scale inverters. Our versatile line of high efficiency products provide power solutions ranging from 1 kW residential systems to multi-megawatt solar farms. Solectria Renewables' products are backed by more than 20 years of experience in the power electronic and inverter industries and are supported by world class warranties. All of our commercial and utility-scale PV inverters are manufactured in the USA, ARRA compliant, Ontario FIT Content Compliant, and listed to UL 1741/IEEE 1547. For more information, please visit http://www.solectria.com.